I am currently working on new holiday designs. These new projects will gradually be added to the website once they are completed. Feel free to email me with suggestions of patterns you would like to see me design. My email is myheart@hky.com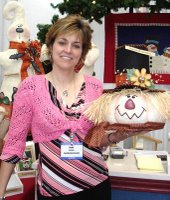 "Having fun at quilt market 2009"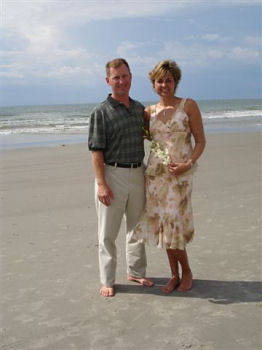 August 2007
To celebrate Craig's homecoming from Iraq,
we renewed our vows in North Myrtle Beach, SC.

All patterns and designs © 2014 ~ Heidi Markish Designs - ALL RIGHTS RESERVED
Reselling on eBay is prohibited. Mass producing, catalog sales, photocopying and all other forms of reproduction are strictly prohibited. Downloading any pattern designs, images, or graphics (except for banners) is prohibited!
They are Copyrighted.